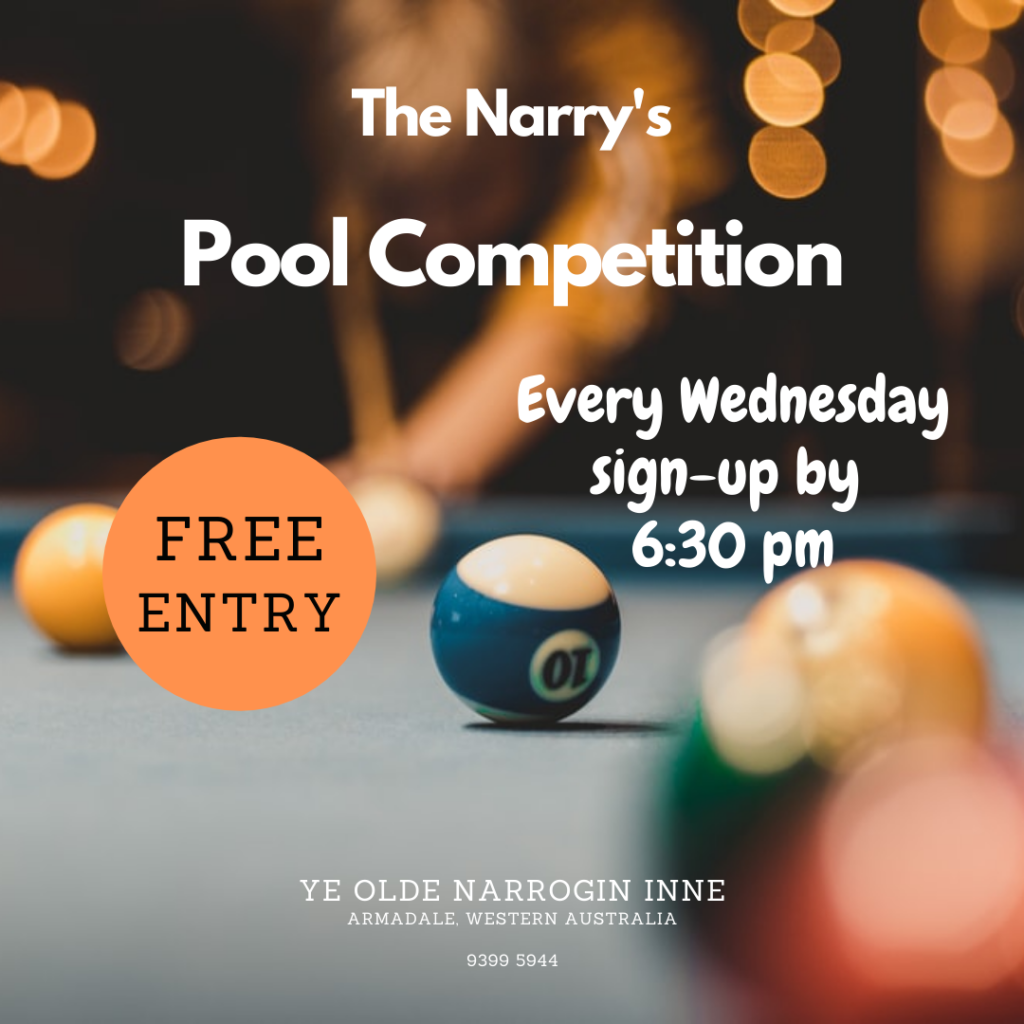 Wednesday Pool Competition
Every Wednesday The Narry hosts a FREE pool competition; sign-up by 6:30pm!
$100 bar voucher for 1st place and a $50 bar voucher for 2nd.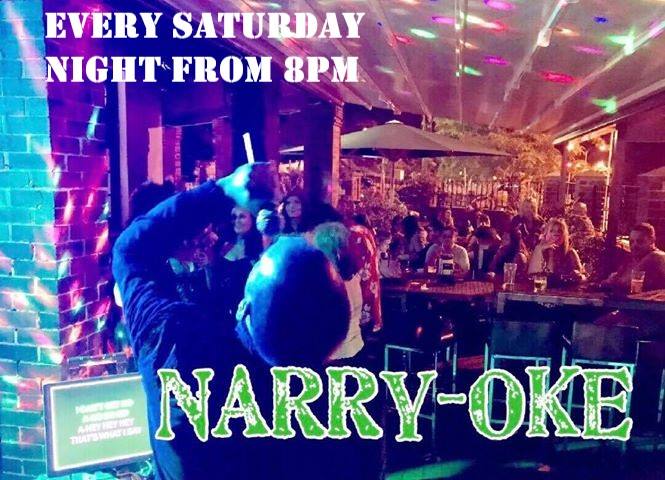 Join us every Saturday Night at The Narry for Narry-Oke. Have fun, enjoy our all day dining, cocktails and most of all Get Your Siiiiiing On.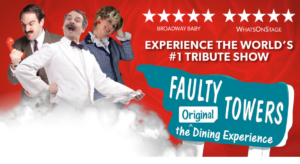 Faulty Towers the Dining Experience
Straight from London's West End via the legendary Sydney Opera House, this international sensation is returning to Ye Olde Narrogin Inne in August 2023. Officially the world's most sought after tribute to the BBC sitcom, Faulty Towers The Dining Experience is simply unmissable – and 'outrageously funny' (BroadwayBaby)!
Become part of the action as Basil, Sybil and Manuel serve up mayhem on a plate alongside a 3-course meal and two hours of non stop laughter. Expect nothing short of guaranteed fun and a brilliant night out as you climb inside the BBC's iconic TV show and experience it from the inside out… With over 70% improvised,
this is the completely immersive and highly interactive comedy spectacular where anything can happen… and usually does!
Why not order some food – our restaurant is open from 11:30am daily.